Photographer Ryan Sims takes the LINK 800WS flash unit outdoors to use High-Speed Sync (HSS) during a portrait session.
The portable Link800 offers wireless, battery-powered freedom and flexibility. The HUB remote controls HSS and TTL capabilities. Whether you're shooting videos or stills, you can do it all with the Link800.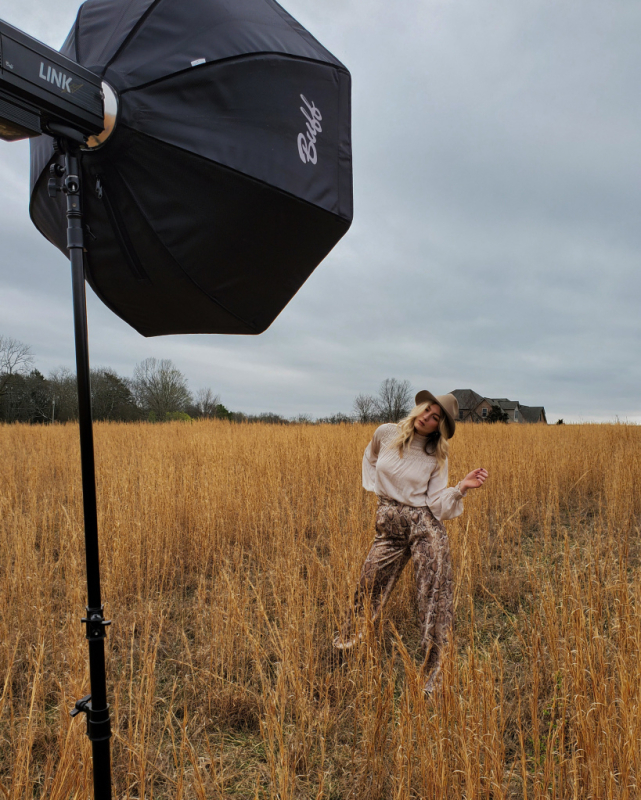 Behind the scenes Link800 Flash unit and Octa softbox
Ryan uses only one flash unit in combination with the Octa foldable softbox 35" inch. Using HSS with an aperture of f/1.8 and a shutter speed of 8000sec, the photo gets an excellent depth of field, and the background becomes blurred; this gives a nice dreamy look and feel.
Now we'd love to see what you can create! Follow us on Instagram via @flashesflash
What we'd like to see from you: 
(1) Behind the scenes image showing your setup
(2) The end result
Tag us on Instagram @flashesflash or Facebook (12) Paul C. Buff Europe | Facebook
EQUIPMENT USED