In this episode of 'How To Create The Shot,' our marketing manager, Anthony Romano, shares the process of how he creates artificial rain on a faux window in the studio to make some moody images for musician Laura Ashley.
My client Laura Ashley is a singer/songwriter here in Nashville, and she was looking for some new promo images for some upcoming releases and using them on social media.
She gave me a free hand to create something unique that matched the vibe of one of her songs.
Making fake rain inside a studio is a great way to create an image that differs from most studio portraits.
Anthony shows you step by step how to get that effect in this tutorial. He has some great tips and tricks to help you bring the outdoors inside.

Setup 
The lighting for this shoot is very simple. I use the Link 800 flash with a 24 inch foldable silver Beauty Dish and a grid. This setup is positioned about 45 degrees from the subject, slightly tilted downwards for a more dramatic image. The positioning is essential; otherwise, the depth of field of the drops on the window will not be visible.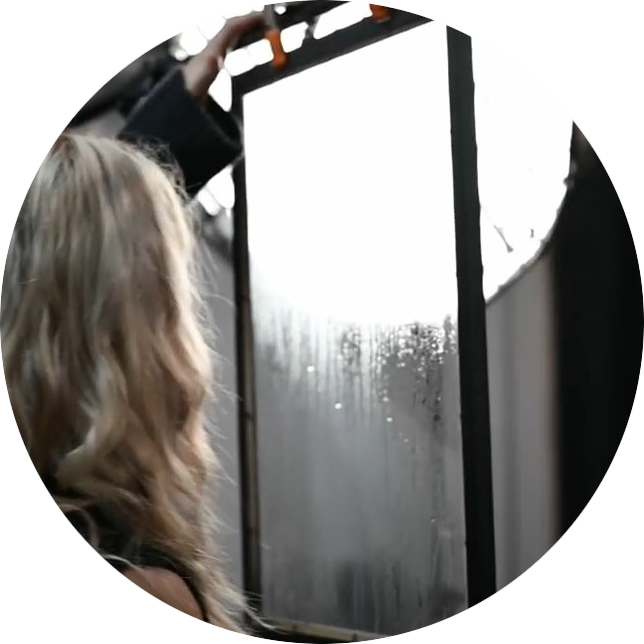 For the second setup
For this photoshoot, I placed the window to Laura's left and photograph from the side to see her reflection through the glass.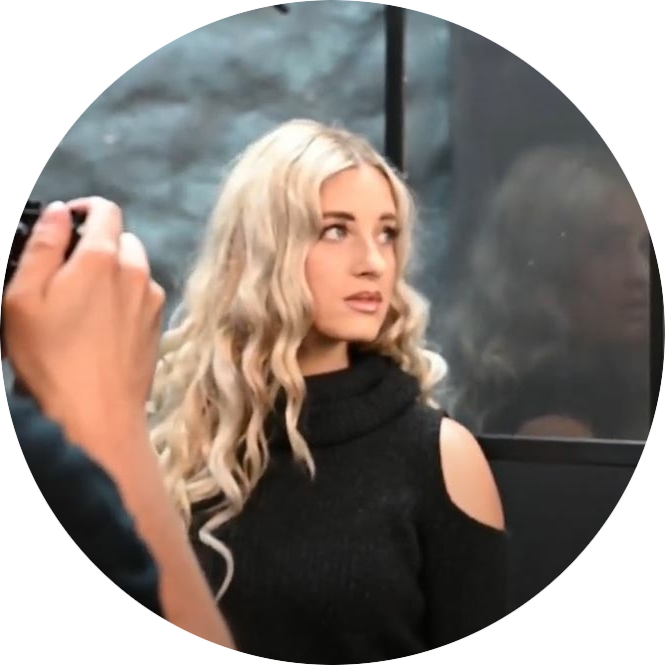 FINAL IMAGES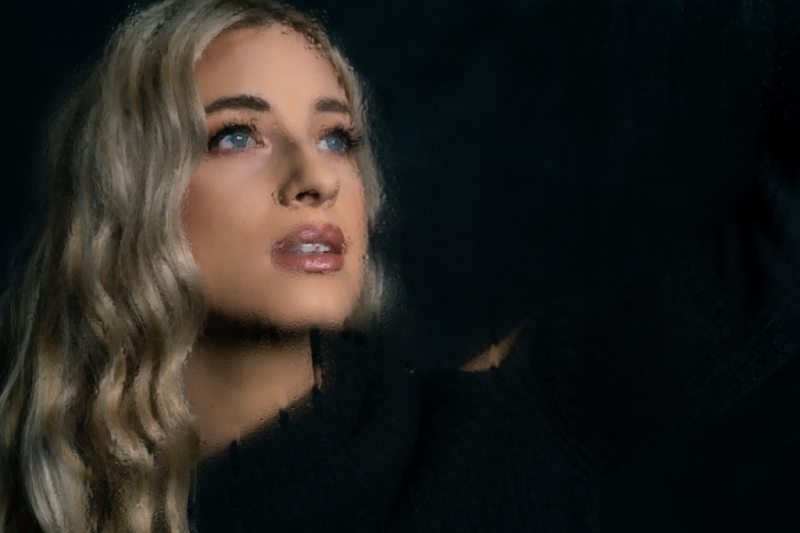 Meta data for all images – ISO: 100 | Aperture: f/4.5 | SS: 1/100 sec.
Anthony thanks you for watching "Flash Lighting to create the shot"
Now we want to see what you can create; follow us on Instagram at @flitsenflash, and if there's a particular lighting technique that you're interested in learning more about, go ahead and leave us a suggestion in the comments below.
What we would like to see from you
•    (1) Behind-the-scenes image showing your setup
•    (1) Final image
Tag us on Instagram @flitsenflash or Facebook @Paul C. Buff Europe
Equipment Used:
Special thanks to:
Musician – Laura Ashley
Video / Assist / Retouch – Kimberly Nail