Today we show how to create three different results with a single folding softbox. It's all about the position! You all know I'm a fan of simple setups. Let's get started.
First setup
For this first set-up, I used a single Link 800 flash unit with our 32 x 40-inch foldable softbox and placed the flash unit (main light) on the right above the model at a 45 degrees angle (slightly tilted downwards).
That is a very standard setup for a softbox. Always lovely light on the subject with enough depth of shadow. That is why it is a Go-To setup for many portrait photographers. Check out the results of the photos of the first setup.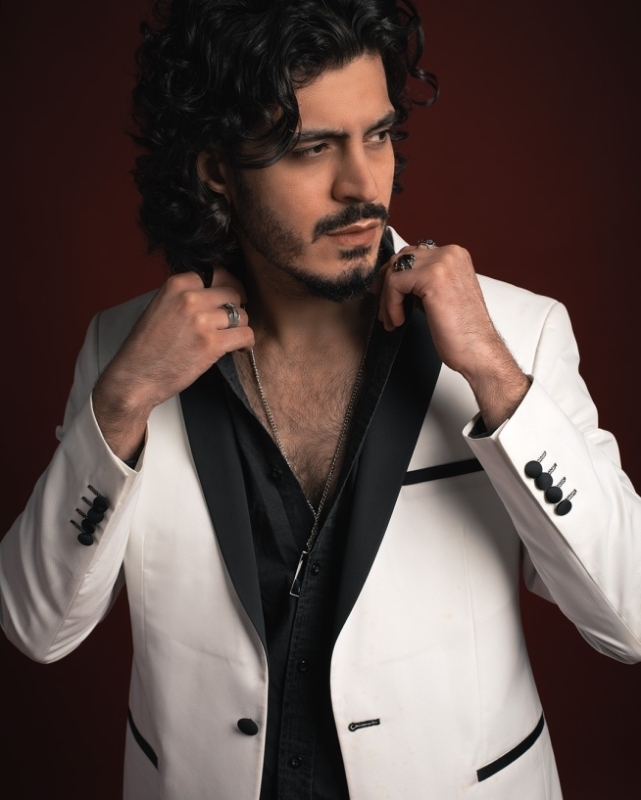 ISO: 100 | Aperture: f/8 | SS: 1/125 sec.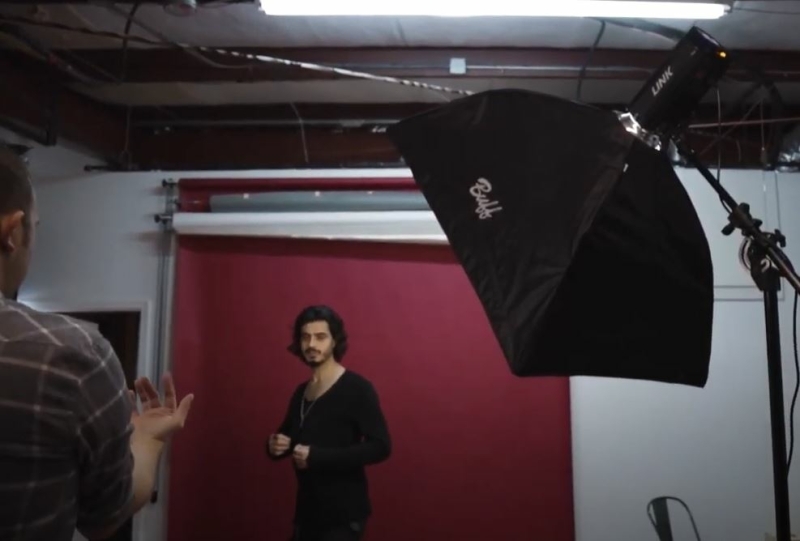 Behind the scenes Setup 1
Second setup "Overhead setup
Now I place my Softbox about 2 feet above my subject and point the Softbox slightly downwards. That helps to fill in shadows on the face.
I also combine this with a foldable reflection screen for even more detail in the shot.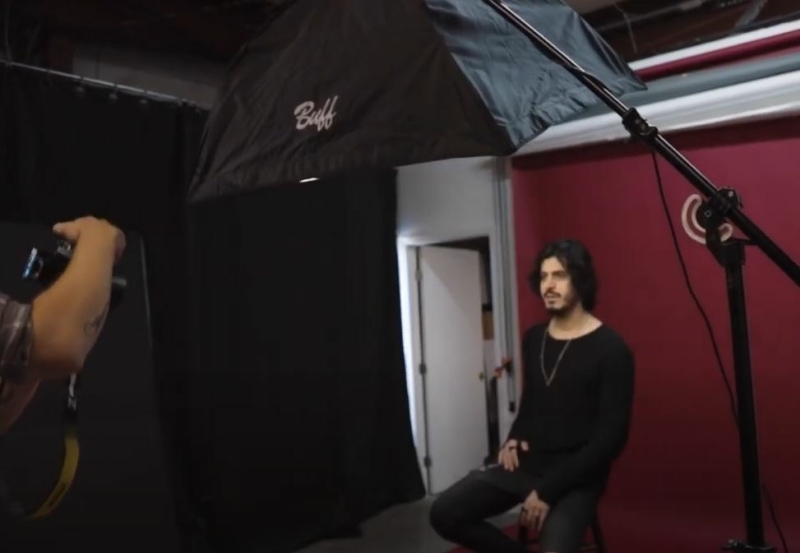 Behind the scenes 3
Final setup
Now I move the softbox to a 90-degree angle away from my model. Only the side of the model is lit, which makes for a dramatic shot.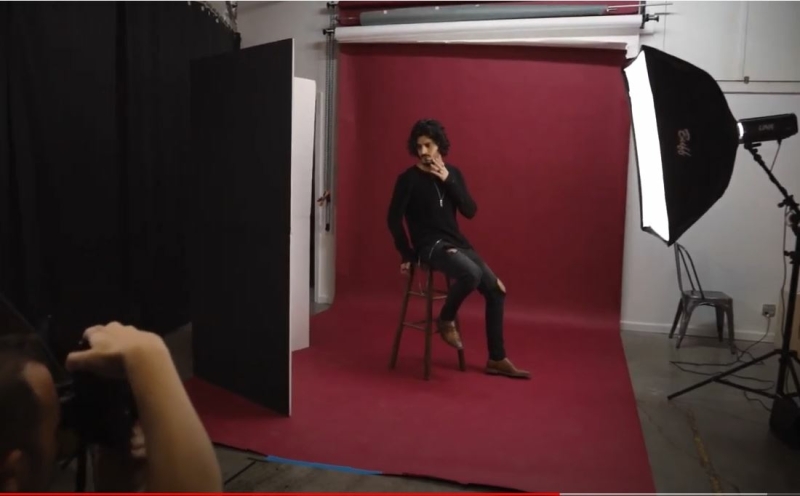 Behind the scenes setup 2
So I like the versatility of a foldable softbox, ideal for location, and it provides a lovely soft and even spread of light.
This lighting setup isn't complicated once you understand how it works. It can also be adjusted depending on the subject's position and how you want the final image to look. Check out this video made by Anthony Romano Photography Tutorial.
SETUP 1 – Light and softbox placed approx. 45 degrees camera right
SETUP 2 – Light and softbox placed to the side of the subject camera right
SETUP 3 – Light and softbox placed in front of the subject and boomed overhead
Now we want to see what you can create. Follow us on Instagram at @flitsenflash, and if there's a particular lighting technique that you're interested in learning more about, go ahead and leave us a suggestion in the comments below.
What we would like to see from you
• (1) Behind-the-scenes image showing your setup
• (1) Final image
Tag us on Instagram @flitsenflash or Facebook @Paul C. Buff Europe
Equipment Used
SPECIAL THANKS TO
MODEL – Hayman Homer
VIDEO/ASSIST/RETOUCH – Kimberly Nail